Conference on individual pupil mobility and recognition of its learning outcomes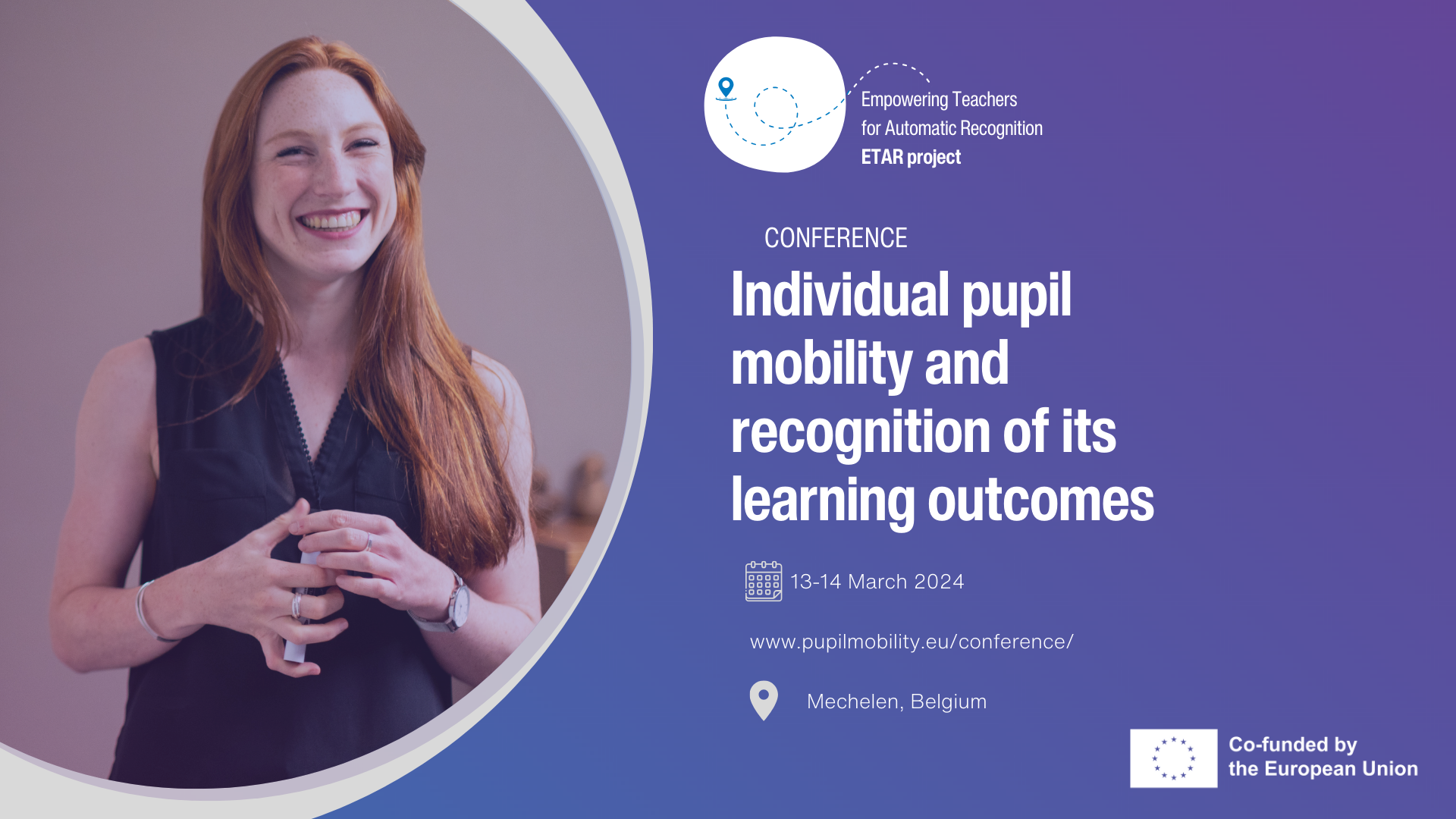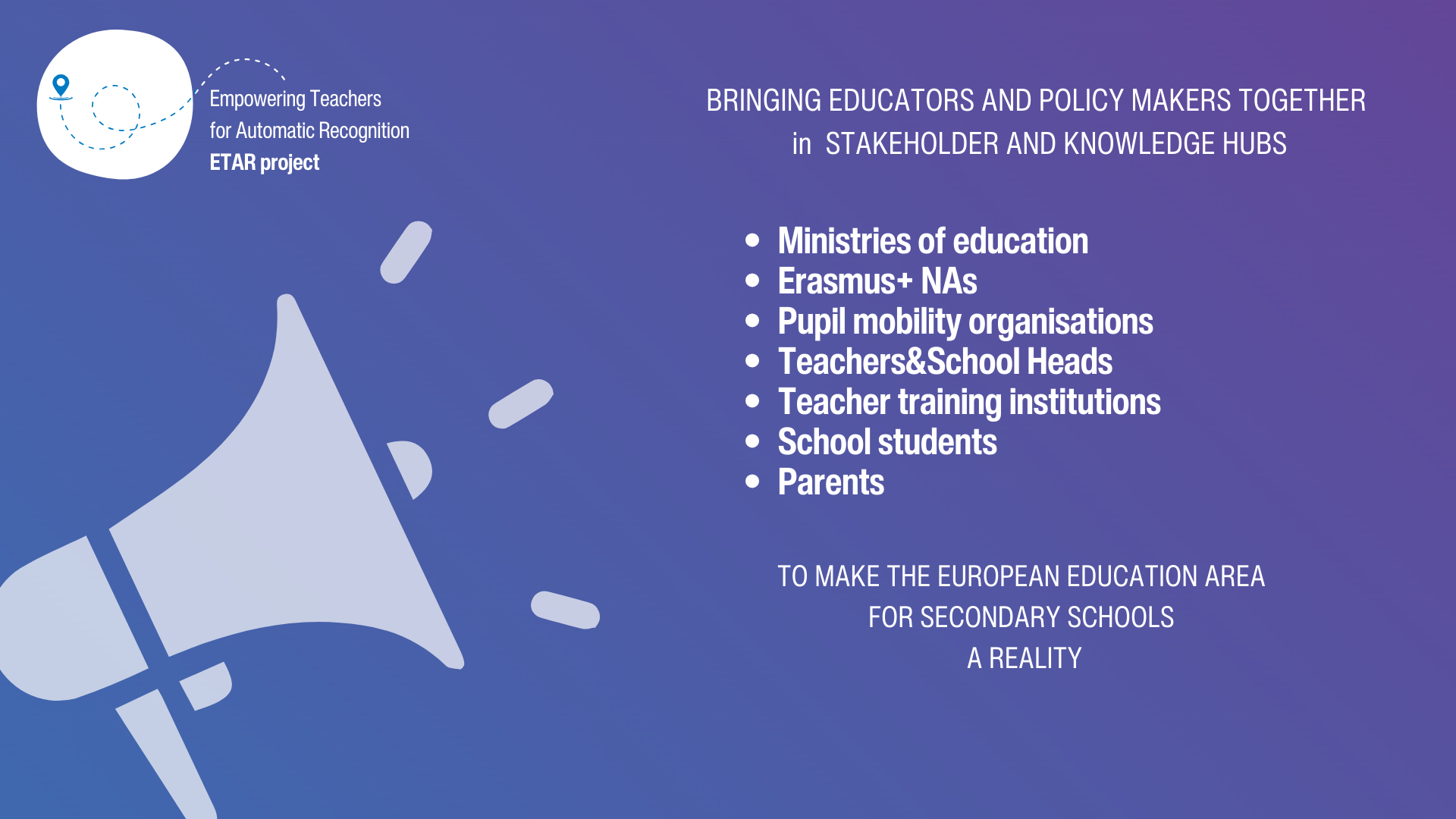 Join us in Mechelen, Belgium during the EU Belgian Presidency of the EU, within the framework of the Construct Europe Festival!
Within the process of evaluation of the European Education Area implementation, and during the negotiations on the Council recommendation on a learning mobility framework, it is the perfect moment to bring together stakeholders of individual pupil mobility to ensure coordination of actions at national and European level to advance promotion of this specific programme together with the recognition of its unique learning outcomes!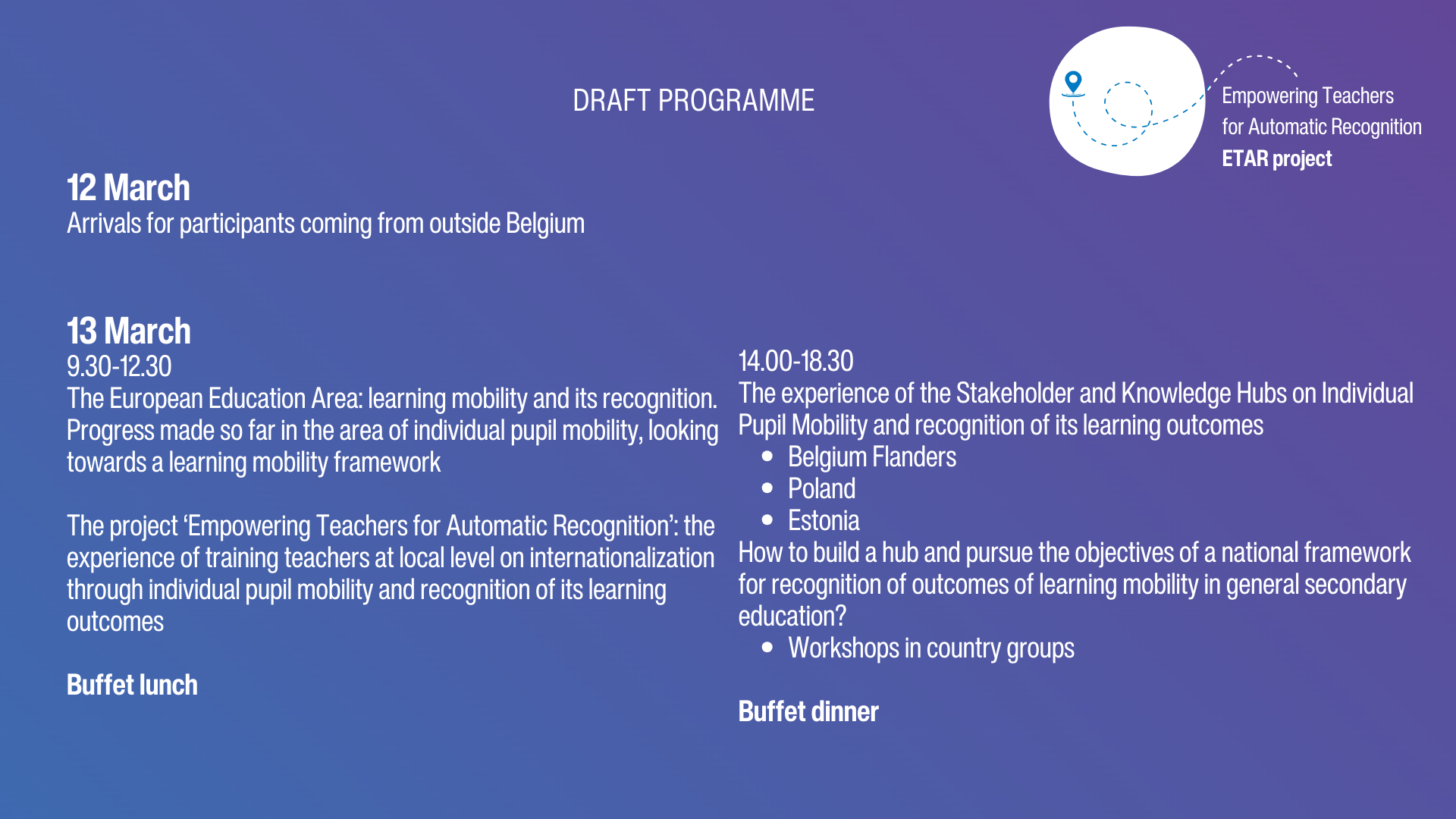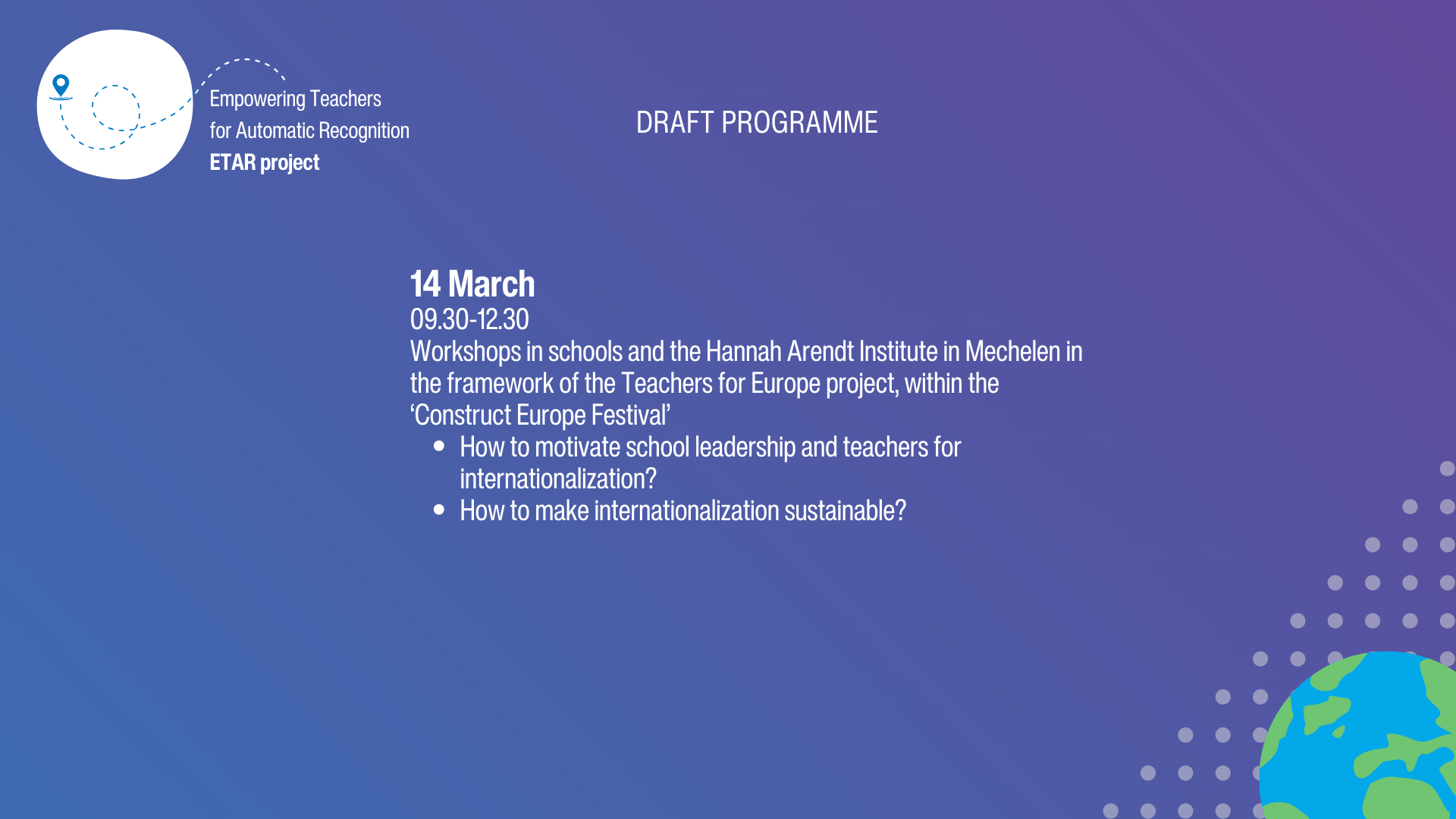 Register using the link below by the 11th of December.
Click here and fill out the form.